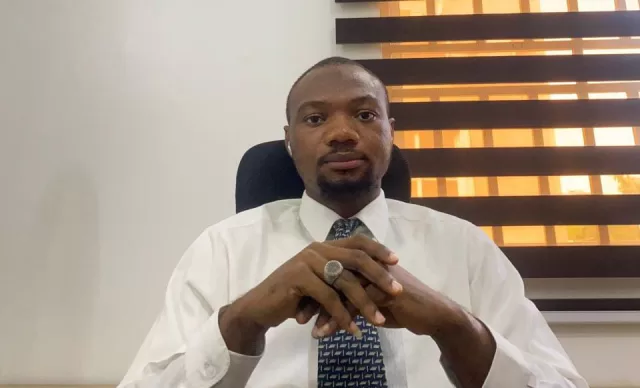 Lanase Usman Abidemi

1.0: INTRODUCTION
In the age of the internet, where our lives are increasingly intertwined with social media platforms like "X" formerly known as Twitter, Facebook, Instagram, TikTok etc, the boundaries between personal space and public exposure have become more blurred than ever. This gives me concern as an advocate of privacy right.
The advent of online interactions has ushered in a new era of connectivity and sharing, but it has also raised important questions about the fundamental right to privacy. Data and privacy of people must be respected regardless of their social media engagement. Please read carefully as I share my view on the "LIKE BUTTON" available on all of these social media platforms.

2.0: LEGAL AUTHORITIES
The provision of section 37 of the 1999 Constitution of the Federal Republic of Nigeria guarantees Right to privacy. The section provides thus:

The privacy of citizens, their homes, correspondence, telephone conversations and telegraphic communications is hereby guaranteed and protected.

The right to privacy under Article 17 (1) (2) International Covenant on Civil and Political Rights (ICCPR) is similar with the provision of section 37 of the Constitution. Article 17 provides:
No one shall be subjected to arbitrary or unlawful interference with his privacy, family, home or correspondence, nor to unlawful attacks on his honour and reputation.
Everyone has the right to the protection of the law against such interference or attacks.

3.0: SUBMISSION
Flowing from the above cited legal authorities, an individual has right to control who has access to his personal and social life. It is my view that in line with the above section and other international laws on the subject of privacy, an individual should have right to control and monitor their social media presence.
For example, on Twitter, Facebook and Instagram, once an individual likes a post, the application automatically informs the creator of such post and the general public that:

1. The internet user is online at some point;

2. The internet user liked a particular post;
and
3. It reveals the internet user full identity (exact handle or name)

In my opinion as an advocate of right to privacy. I strongly believe individuals should have right to decide whether or not their social media followers should have access to their activities on the internet. I do not want to say this feature of notifying everyone that you engaged a post is a violation of right to privacy but it appears as if it violates same. Albeit, there should be an option where people who likes a post will be asked if they want to make the action public, and if they choose to be "anonymous", their "LIKES" should reflect, count and be seen as "ANONYMOUS".

An individual maybe online but does not want others to know he is actively online. It may be argued that an individual who do not want to be noticed should not "LIKE" or engage a post. This argument is untenable as there is a difference between "an internet user" showing interest in a post and "an internet user" who apart from showing interest also want others to know about such "show of interest". The two are not the same.

Another important reason why this issue is important is that some people have several phobias and Enosiophobia (Fear of criticism or being judged negatively) is one among these phobias. Some individuals have an intense fear of being criticized. Often time, we see people accusing internet users for liking a "POST". Many people due to fear of criticism do not "LIKE" certain posts. This should be addressed. The whole essence of internet is to ensure equal and easy access to the internet. The Internet is meant to be a safe place for all.

In an effort to further ensure privacy right and seamless opportunity to access social media engagement, WhatsApp for example has introduced a feature that allows you stay online, view status without being noticed. It has introduced a feature that prevents friends from having information about a user "Last seen". It has also introduced a feature that allows users read users messages without notifying their friends. WhatsApp has made several efforts to ensure the privacy of users are protected. This is well appreciated.

4.0: CONCLSION AND RECOMMENDATION
In conclusion, this piece advocates for a balance between social media engagement and the right to privacy, ensuring that individuals fully enjoy the benefits of the digital age while maintaining control over their online presence. It is therefore recommended that social media platforms create a feature that allows users "LIKE" a post and gives them option on whether or not they want such act to be known by the general public. Albeit, for security reasons or for lawful purposes, such user identity may be released.
About author: Lanase Usman, LL. B Hons (UNILORIN). He currently works as Legal Assistant at the Law firm of L.O Fagbemi (SAN) & Co, FCT, Abuja. He can be reached via E-mail: lanaseabidemi@gmail.com, 08106646768.
🔎Follow Us On Our Social Handles🔍
```