Uganda's Judicial Service Commission (JSC) has dismissed Musa Semwogerere, a recently appointed grade one magistrate, after his arrest for impersonation and presenting false documents.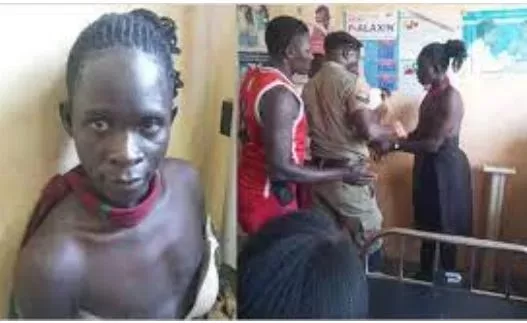 He was apprehended while attempting to write exams for his girlfriend, Irene Mutonyi, at Law Development Centre (LDC) Lira Campus, disguised as a woman.
Semwogerere was among 86 other individuals recruited as Magistrate Grade One on probation by the Commission.
Chief Registrar Sarah Langa Siu stated that Semwogerere's actions are contrary to the Penal Code Act and the code of conduct for judicial officers, leading to his termination from the Judiciary Service.
He has been charged with two counts of uttering a false document and impersonation, as per the Penal Code Act, and remanded to Lira Main Prison until August 3.
The incident has drawn attention on social media, with pictures of Semwogerere dressed as a woman circulating online.
The LDC director, Frank Nigel Othembi, emphasized their commitment to prosecuting the case fully, including all other individuals involved.
LDC is conducting final written examinations across its campuses and maintains a zero-tolerance policy towards examination malpractice.
Othembi said; "We reported the matter to the Police and he has been charged with two counts of uttering a false document contrary to Section 351 of the Penal Code Act and Impersonation contrary to Section 381 of the Penal Code Act and remanded to prison till August, 3, 2023. We will ensure that this case is prosecuted fully to its conclusion, including all other culpable persons.
"LDC is currently conducting final written examinations across all its three Campuses- Kampala, Lira and Mbarara. LDC does not condone any act of examination malpractice. We will continue with our zero tolerance policy towards any such conduct."
🔎Follow Us On Our Social Handles🔍
```