The National Assembly Election Petition Tribunal in Kaduna has reaffirmed the electoral victory of Donatus Mathew, an Okada rider who contested and won the Kaura Federal Constituency seat on the platform of the Labour Party (LP) during the last general elections.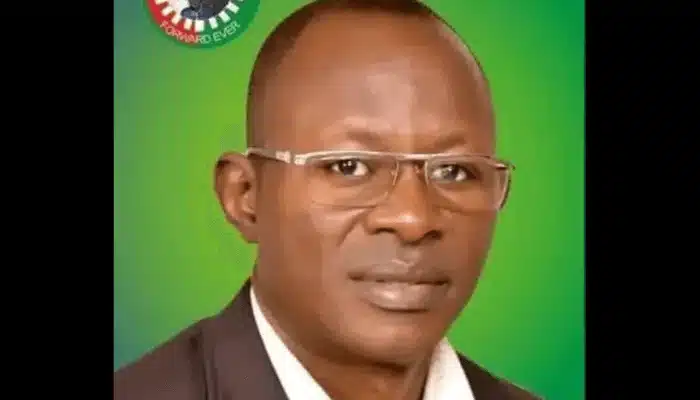 Donatus Mathew's inspiring journey from being an Okada rider to becoming a House of Representatives member has captured the attention of many Nigerians.
The petition
The election took place on February 25, 2023, and saw Donatus Mathew emerging victorious, defeating all other aspirants for the legislative seat.
The Peoples Democratic Party (PDP) candidate for Kaura Federal Constituency, Gideon Gwani, who serves as the Minority Whip in the House of Representatives, challenged the validity of the election, seeking to nullify the victory of his Labour Party (LP) counterpart.
Tribunal's judgement
However, on Friday, the tribunal, represented by Justice F.A. Fiberesima on behalf of the three-man panel, delivered its judgment, dismissing the petition against the LP lawmaker and upholding Donatus Mathew's victory.
As a consequence of the dismissed petition, the tribunal ordered Gideon Gwani to pay N1.6 million in damages to Donatus Mathew.
Petitioner's prayers
According to Zakari Sogfa, counsel to the respondent, the petitioner brought two prayers against Donatus Mathew, both of which were dismissed by the tribunal for lack of merit.
The first prayer contested Donatus's qualification to run for the election, alleging that he was not sponsored by his political party. The second prayer raised concerns about electoral malpractices in five areas.
Reasons of the Tribunal
The tribunal's ruling emphasized that Gwani did not have the right to determine which political party should sponsor its candidate, as such matters are pre-election issues and outside his purview.
Donatus Mathew's victory not only showcases the democratic values of inclusivity and representation but also serves as an inspiration to others, demonstrating that with determination and dedication, anyone can pursue their political aspirations and bring about positive change in the country.
🔎Follow Us On Our Social Handles🔍
```