Wednesday saw a bilateral discussion between President Bola Tinubu and a team from the Chinese government led by Peng Qinghua, vice chairman of the standing committee of the National People's Congress.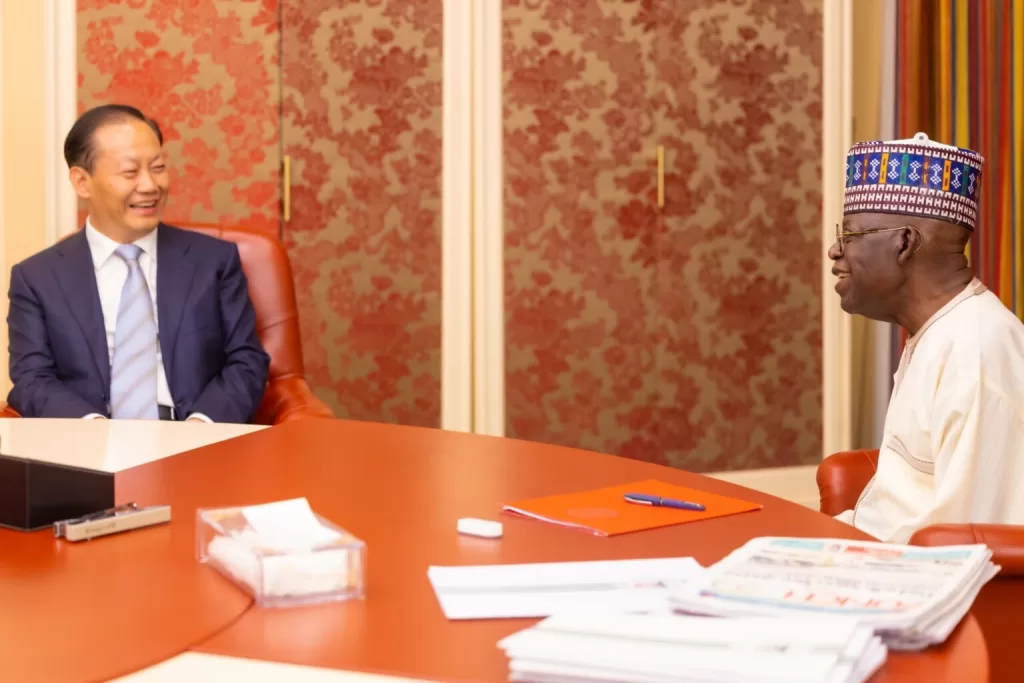 It was learnt that the delegation also comprised Cui Jianchun, the Chinese ambassador to Nigeria, and his assistant.
Around 3.30 p.m., they arrived at the Aso Rock Presidential Villa in Abuja for the meeting, which was conducted in the Council Chambers.
President Tinubu commented on the meeting after it had concluded by saying he was looking forward to the two nations' diplomatic and economic connections being strengthened.
He wrote via his Twitter account on Wednesday: "I received the Special Envoy of Chinese President XI Jinping and Vice Chairman of Chinese National People's Congress, HE Peng Qinghua, at the State House, earlier today. I look forward to stronger diplomatic ties and increased economic cooperation between our two countries."
🔎Follow Us On Our Social Handles🔍
```