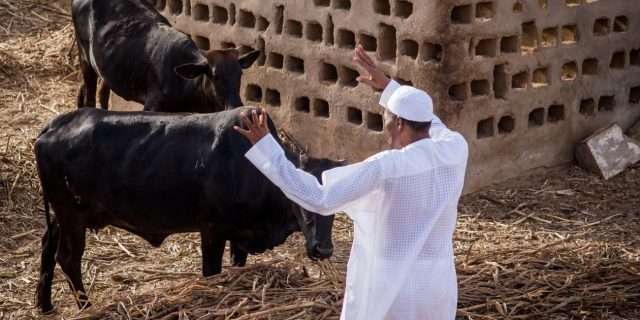 The immediate past President of Nigeria, Muhammadu Buhari, has said that his cows are easier to control than Nigerian citizens.
Mr Buhari stated this at a pre-inauguration dinner and gala in Abuja on Sunday, while commending the outcome of the election that produced Bola Tinubu as the 16th president of Nigeria.
Mr Buhari congratulated fellow Nigerians for realising that they had power in their votes and that their ballots counted.
He said: "I am looking forward to tomorrow [Monday] to fly to my base and go back to my cows and sheep, which are much easier to control than fellow Nigerians.
Your Excellencies, Heads of State and Government, and their representatives, I thank you very much and I say goodbye to you and wish us the best of luck", the News Agency of Nigeria quoted him as saying.
Presidents Cyril Ramaphosa of South Africa, Nana Akufo-Addo of Ghana, and Julius Maado Bio of Sierra Leone were in attendance.
🔎Follow Us On Our Social Handles🔍
```