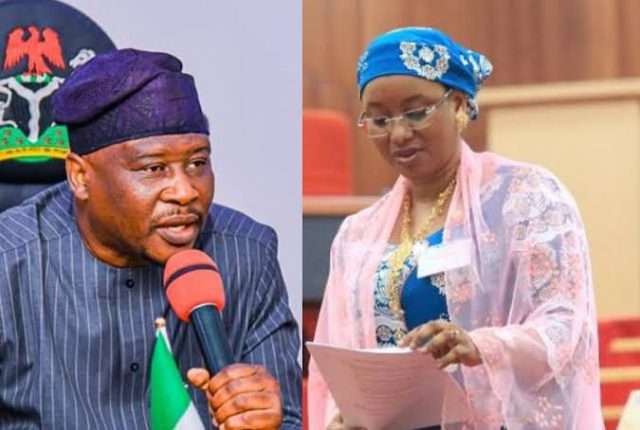 The governorship election in Adamawa State has been declared inconclusive by the state's Independent National Electoral Commission on Monday.
This was made known by the state INEC Collation officer, Professor Muhammed Mele, who had announced the inconclusive.
The officer had based the reason for such declaration on total results of the governorship election for all the parties that participated and concluded that the margin of win between the leading two parties was lower than the supposed number of collected PVCs in places where the election did not hold.
While making the final announcement at end of collation about 7.30pm on Monday, Muhammed Mele made it known despite a rowdy crowd of PDP agents and supporters who had opposed the declaration, that a repeat election will be held in the affected places.
Governor Ahmadu Fintiri of Peoples Democratic Party (PDP) was about to win the poll after polling a total of 421,524 votes.
This was against the 390,275 votes as scored by the closest challenger, Senator Aishatu Binani of APC.
The collation officer announced the votes for the different parties as follows:
AA 641, ADC 2,986; ADP 2,134; APC 390,275; APGA 876; APM 602; ADP 284; LP 2,729; NNPP 4,847; NRM 1,237; PDP 421,524; PRP 1,185; SDP 6,865; YPP 1,425 and ZLP 199
🔎Follow Us On Our Social Handles🔍
```