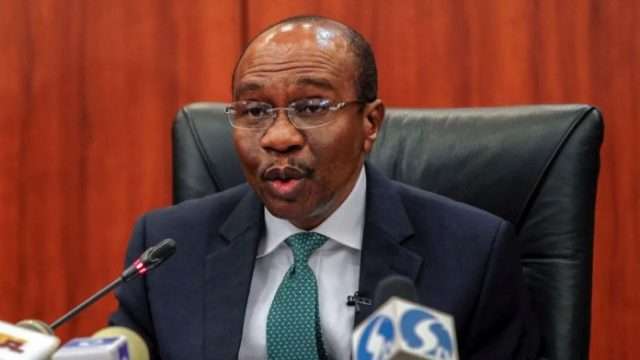 The Central Bank of Nigeria (CBN) governor, Godwin Emefiele, governor of the Central Bank of Nigeria (CBN) has said banks will continue to accept old naira notes after the stipulated deadline.
Emefiele spoke on Tuesday, January 31, 2023, when he appeared at an interactive session with the house of representatives ad hoc committee on the currency redesign and naira swap policy.
He said the CBN will also accept the old naira from banks after the February 10 deadline.
Emefiele made reference to the CBN act mandates the apex bank to continue to accept old notes after it's expiration.
Section 20 (3) of the CBN act states: "Notwithstanding sub-sections (1) and (2) of this section, the bank shall have power, if directed to do so by the president and after giving reasonable notice in that behalf, to call in any of its notes or coins on payment of the face value thereof and any note or coin with respect to which a notice has been given under this sub-section, shall, on the expiration of the notice, cease to be legal tender, but, subject to section 22 of this act, shall be redeemed by the bank upon demand"
Advert Inquiries & Submission of News report or Articles
Articles and News Report: Info@ideemlawful.com or deemlawful@gmail.com
For your Adverts, Banner Placement, Publicity, Press Releases, Promotions, Special Reports, Featured Stories, Events Coverage, Conferences, Interviews, And So On.
Info@ideemlawful.com or 09093862098 (whatsapp only)