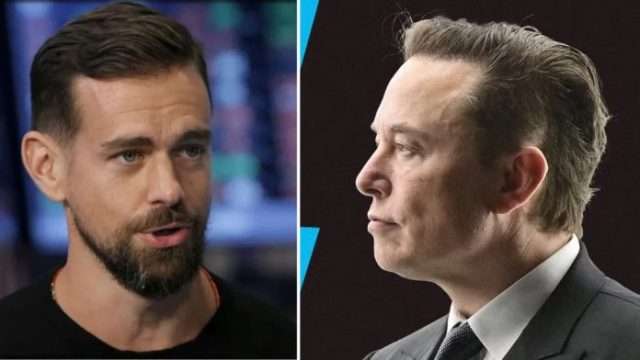 Twitter founder Jack Dorsey has announced that he will launch a new social network app called BlueSky Social.
This comes barely a week after billionaire businessman Elon Musk snapped up Twitter in an N19.2trn $44 billion long-drawn deal.
Dorsey's blockchain company, Bluesky social, announced that it is currently enlisting users for its beta testing.
According to the company's representatives, the announcement enticed about 30,000 users to sign up within two days.
BlueSky claims that it will enable users to move between a number of social platforms with just one high-quality browser in its app. This will let users control what they see and how much data is provided to social platforms (algorithmic choice).
According to reports, the company could be using web3 to achieve this performance in the network.
Additionally, BlueSky promises its users that AT Protocol will ensure anonymity for unaccountable cooperations owning a person's online identity. Accounts, however, can be moved from one provider to another without data or social graph loss.
Dorsey stated in 2019 that Twitter is morphing into an open and decentralised standard for social media.
Leaked private text messages between Dorsey and Elon Musk months ago revealed Dorsey as telling Musk that a new platform is needed and that it cannot be a company, stating that Twitter should have an open-sourced protocol close to what encrypted messaging platforms such as Signal have.
Dorsey co-founded Twitter 17 years ago and briefly served as its CEO, and returned as CEO from 2015 to 2021 when he resigned.
Meanwhile, Elon Musk has dissolved Twitter's Board of Directors.
The move was announced in a document filed by the company to the US Security and Exchange Commission, Business Insider reports.
Recall that Elon Musk in the early hours of Thursday, October 28, 2022, tweeted "the bird is freed", in an apparent reference to the deal closing.
A number of top executives, including the boss, Parag Agrawal, the Chief Financial Officer, Ned Segal; Chief legal officer, Vijaya Gadde; and general counsel Sean Edgett, were also dismissed the same day.
The filing which was published read in part, "On October 27, 2022, and as a result of the consummation of the Merger, Mr. Musk became the sole director of Twitter.
"In accordance with the terms of the Merger Agreement, effective as of the effective time of the Merger, the following persons, who were directors of Twitter prior to the effective time of the Merger, are no longer directors of Twitter: Bret Taylor, Parag Agrawal, Omid Kordestani, David Rosenblatt, Martha Lane Fox, Patrick Pichette, Egon Durban, Fei-Fei Li and Mimi Alemayehou."
Ever since Musk announced that he has officially taken reins of Twitter on Thursday, the billionaire has been making changes to the company
[carousel_slide id='8496']
Advert Inquiries & Submission of News report or Articles
Articles and News Report: Info@ideemlawful.com or deemlawful@gmail.com
For your Adverts, Banner Placement, Publicity, Press Releases, Promotions, Special Reports, Featured Stories, Events Coverage, Conferences, Interviews, And So On.
Info@ideemlawful.com or 09093862098 (whatsapp only)