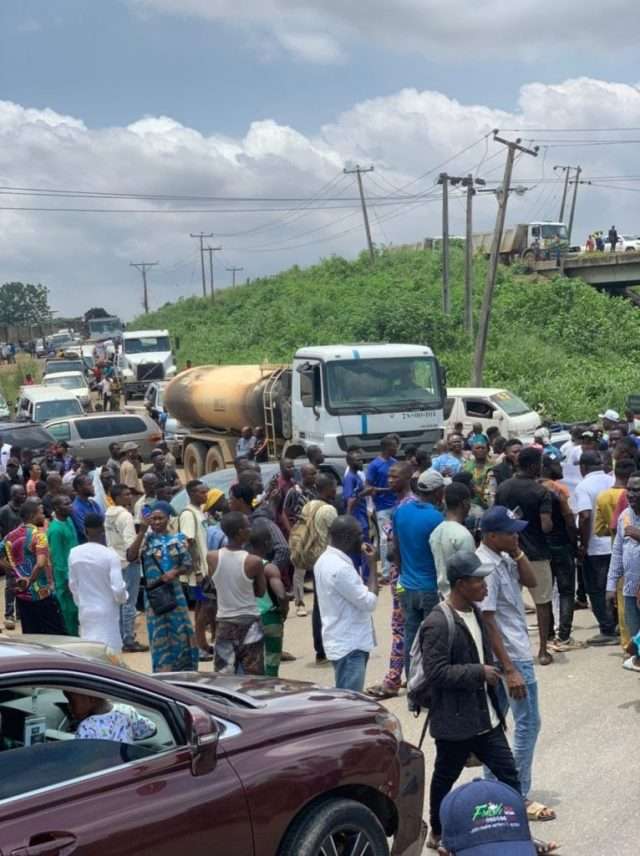 Students under the aegis of the National Association of Nigerian Students, on Wednesday, took protests to the Ibadan tollgate, en route Lagos-Ibadan Expressway.
See Photos Below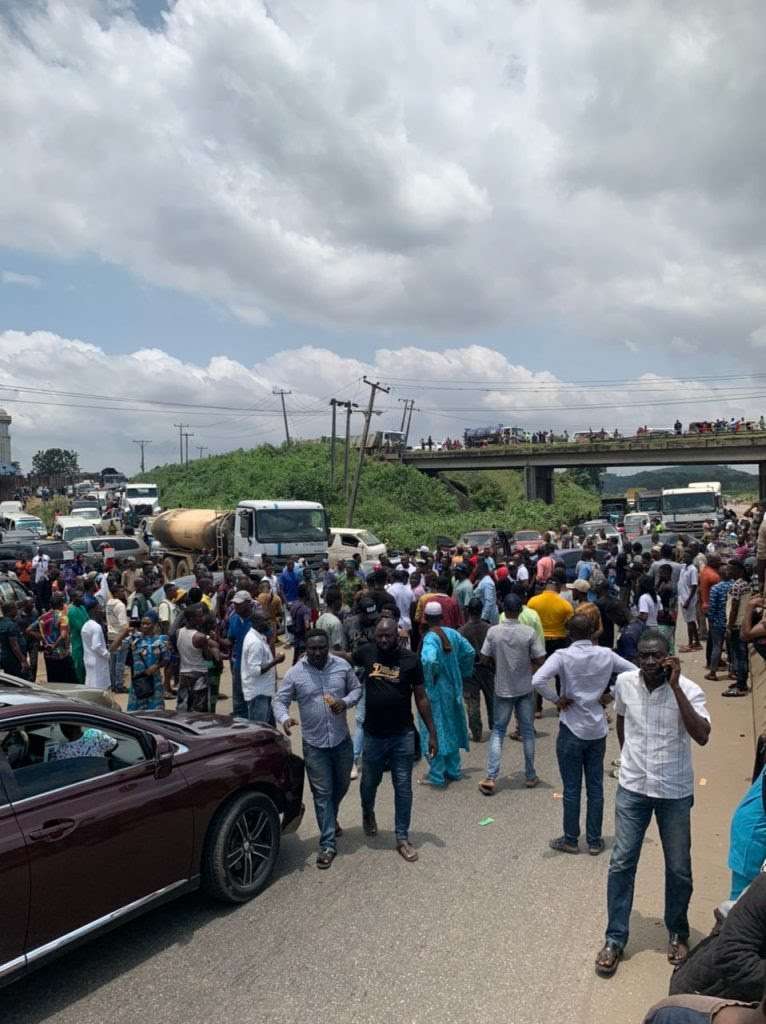 "This agitation shall be sustained to the latter. We have begun a significant action and we shall sustain it till our demands are met," a statement by NANS National PRO, Giwa Temitope, said.
"It is embarrassing that for the past seven months, Nigerian students have been denied access to education. This deliberate act insults the collective intelligence of Nigerian students both home and in the diaspora and it shows the lackadaisical attitude of the ruling elites towards the plight of the Nigerian people.
"No one could have imagined that there would be a time in the history of this country when ivory towers would be under lock and key as a result of governmental crass irresponsibility. Alas! It is happening right in our time," he added, vowing that they were ready to shut down the country including the Presidential villa, if the Federal Government would not resolve the strike.
[carousel_slide id='8496']
Advert Inquiries & Submission of News report or Articles
Articles and News Report: Info@ideemlawful.com or deemlawful@gmail.com
For your Adverts, Banner Placement, Publicity, Press Releases, Promotions, Special Reports, Featured Stories, Events Coverage, Conferences, Interviews, And So On.
Info@ideemlawful.com or 09093862098 (whatsapp only)