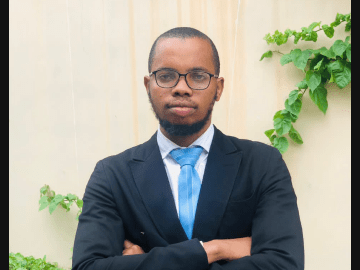 Mustapha Babalola Toheeb
With the start of the twenty-first century began the technology era, during which an increasing number of worldwide transactions have gone digital. In actuality, tech firms have helped some of the richest people in the world, including Jeff Bezos, Elon Musk, and Bill Gates, build their vast fortunes. A company whose goal is to market technology-related goods or services is referred to as a tech startup. These businesses offer brand-new technological goods or services, as well as innovative ways to offer already-available technological goods or services.

In Nigeria, these software firms are starting to take off, altering daily life with names like Konga, Flutterwave, Taxify, Paystack, etc. It's interesting to note that traditional, non-tech businesses are also starting to use technology for things like digital marketing and e-commerce transforming routine actions. It's interesting to note that traditional, non-tech businesses are also starting to use technology for things like digital marketing and e-commerce. It is essential to gain a thorough understanding of the legal regulations governing the establishment and management of new tech companies as these businesses continue to grow quickly. Some of such provisions will be discussed subsequently.
[ALERT! 🔵]JOIN our Group to Receive latest News updates directly on your WHATSAPP.
[TAP HERE!!]
Company Registration Law
The Companies and Allied Matters Act 2020 is the first law to be aware of. The Corporate Affairs Commission mandates that these people establish the entity under the Companies and Allied Matters Act in order to offer commercial services (including e-commerce). The kind of business structure used will rely on factors like size and financial capability. It is now feasible to incorporate a private business with just one (1) member or shareholder thanks to S.18 (2) of the new CAMA.
Intellectual Property Law
Images, logos, photos, symbols, names, signs, signs, designs, colors, sounds, jingles, etc. are examples of trademarks that set one product or service apart from another. Trademarks can be registered under The Trade Marks Act, which grants the registered owner of the trademark the right to use it exclusively and the ability to take legal action against anybody who violates that right. A trademark can be used to protect and secure the exclusive right to the brand name, logo, and slogan of the software, i.e. software titles, even though it cannot protect software.
If software complies with the prerequisites for patentability, it may also be protected in Nigeria under the Patent and Design Act.
Kavilla Custard
[NEW📢!]JOIN our Group to Receive latest News updates directly on your WHATSAPP!
[TAP HERE!!]
In contrast to copyright, which shields software codes, a patent, after it has been fixed in a tangible form, protects the innovation as a whole, including the procedures and methods used to create the software. Patentability of software is extensively discussed in Nigeria and copyright is believed to be the most suited type of protection due to the comprehensive protection which it gives.
Taxation Law
The federal government issued guidelines for pioneer status rewards through the establishment of the Nigerian Investment Promotion Commission (NIPC), which include, among other things.
One of the sections in the Finance Bill 2019 states that businesses with an annual revenue of less than 25 million ($68,500) are exempt from the federal government's requirement to pay CIT.

The Information Technology Levy is a tax imposed on ICT enterprises under Nigerian law. The following companies must pay this tax: banks, other financial institutions, insurance companies, pension managers, GSM service providers, all telecommunications companies, cyber companies, and internet providers. Additionally, these businesses must have an annual revenue of at least 100 million naira (N100, 000,000). The National Information Technology Development Fund (the "NITD Fund") shall receive a levy from the companies equal to one percent (1%) of their annual profit before tax. When paid, this tax is deductible for purposes of calculating corporate income taxes.
Data Protection Law.
The National Information and Technology Agency (NITDA) is authorized under the NITDA Act to publish recommendations for electronic governance and for regulating the usage of electronic data interchange. The Nigeria Data Protection Regulation 2019 was created and published by NITDA as a result of this clause. Data privacy violations are made illegal under the Cybercrimes (Prohibition, Prevention, etc.) Act. It mandates that anybody or any service provider who has access to a person's personal data must take the necessary precautions to protect it.

Establishing a framework for the proscription, prevention, identification, prosecution, and punishment of cybercrimes in Nigeria is the main goal of the CPPA. Mobile networks, computer service providers, and communications service providers are required to store and preserve subscriber information for a minimum of two years.

CONCLUSION
All tech companies should review all applicable legal rules, including those listed above, before starting operations in order to comply with the law and prevent civil liability or, in certain circumstances, criminal charges for breaking any of the provided regulations.
From our couch to yours,
The Legal Concierge.

References
A Business Owner's Legal Guide to Tech Startups in Nigeria. (2020, September 14).Legal Services Blog.https://legalservices.ng/a-business-owners-legal-guide-to-tech-startups-in-nigeria
Scott, B. (2019, July 29). Nigeria: Intellectual Property Protection for Software Rights in Nigeria. S.P.A. Ajibade& Co.https://www.mondaq.com/nigeria/trademark/830390/intellectual-property-protection-for-software-rights-in-nigeria
CAMA 2020: What benefits for startups and MSMEs? (2020, September 16). Techpoint. Africa. https://techpoint.africa/2020/09/16/cama-2020-what-benefits-for-startups-and-msmes/
Paul, E. (2020, January 7) Early-stage startups will no longer have to pay tax, if Nigeria's Finance Bill is passed into law. Techpoint.Africa. https://techpoint.africa/2020/01/07/nigerias-finance-bill-tax/
Ololuo, F. (2020, February19).Nigeria: Data Privacy and Protection Under The Nigerian Law. S.P.A. Ajibade& Co. https://www.mondaq.com/nigeria/privacy-protection/895320/data-privacy-and-protection-under-the-nigerian-law
Regulatory Regimes and the Ease of Doing Business in Nigeria. (2016, January21). Banwo&Ighodalo.https://www.banwo-ighodalo.com/grey-matter/regulatory-regimes-and-the-ease-of-doing-business-in-nigeria-1?leaf=3
[carousel_slide id='8496']
🔎Follow Us On Our Social Handles🔍
```