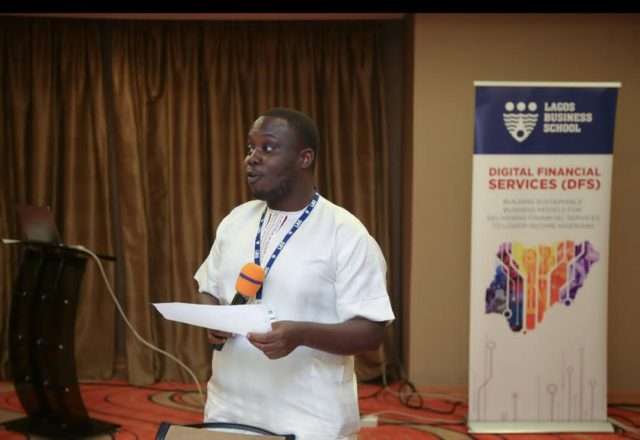 Abdulwasiu Mujeeb
Ayo Ogunkanmi, a Nigerian technology lawyer and policy consultant has called for a deepening of the relationship between Nigeria's fintech system and other sectors of the country's economy.
Ogunkanmi said that the argument that Nigeria's fintech sector is changing the Nigerian economy is still in process, and that the real dividend of having a strong fintech system can only be realized with the increased sophistication of other parts of the economy.
"We are still primarily dependent on oil for forex and so there is an argument that fintech is itself not sufficient". He said.
"However, payment systems (and remittances) play a key role in financial system stability and financial inclusion; they reduce system and settlement risks as well as providing liquidity for the economy. They also provide a good mechanism for the transmission of monetary policy. However, these effects still require development across the economy for the gains to be fully realized". He added.
Asked by a journalist during the recent NBA Conference about the relationship and contribution of financial technology to SMEs in Nigeria, Ogunkanmi replied that "previously excluded groups, in particular women, now have a better access. Fintech makes it relatively easy to set up a business, particularly a digital only business. Now anyone can easily set up a business, a business account and payment options from the comfort of their bedroom, a savvy entrepreneur can go from designing a product to selling it quicker than ever before".
According to him, during the early stages of fintech in Nigeria, the legacy payment systems were service providers to banks or networks of banks. Now there is a direct service provision to consumers which is a new innovation. While this may be good for financial inclusion, he said it will be a "remiss not to acknowledge the real problems of traditional banking before trying to innovate your new solutions. You need to be thinking about anti-fraud measures and handling customer issues effectively to reduce liability."
The lawyer also said that looking into the future, the Nigerian tech ecosystem needs to migrate away from purely focusing on software and APIs and start focusing on building hardware and other components, which will have a better long term effect on the economy.
He stressed on the importance of having improved laws that will set standards for financial technology innovation adding that it will guide and promote the system's stability as well as protecting market participants, including vendors and consumers.
"Innovation and law are two different parts and most of the time the law has no place in innovation. But where the law becomes particularly important is to set standards, to promote system stability as well as to protect market participants, including vendors and consumers. That's when the law has to come in to mediate innovation, to ensure that it achieves a net benefit for all".
[carousel_slide id='8496']
Advert Inquiries & Submission of News report or Articles
Articles and News Report: Info@ideemlawful.com or deemlawful@gmail.com
For your Adverts, Banner Placement, Publicity, Press Releases, Promotions, Special Reports, Featured Stories, Events Coverage, Conferences, Interviews, And So On.
Info@ideemlawful.com or 09093862098 (whatsapp only)