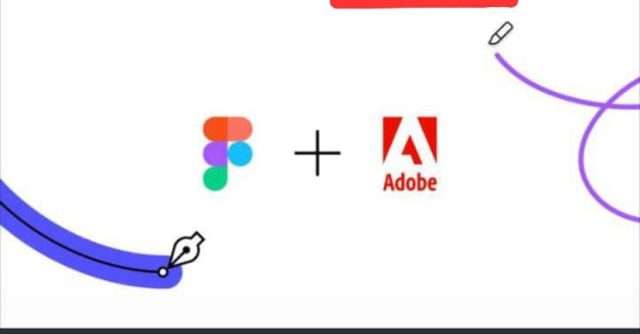 Dylan Field and Evan Wallace started building design startup Figma to challenge Adobe's PhotoShop. Now Adobe has made them billionaires after announcing it would acquire Figma for $20 billion in a cash and shares deal.
The deal doubles the valuation that the San Francisco-based startup landed in June 2021 when it raised $200 million from investors including Durable Capital and Morgan Stanley. Forbes estimates that Field and Wallace each hold a 10% stake in the company that would now be valued at $2 billion.
Figma has been branded the Google Docs, or GitHub, for designers with a loyal user base in the millions paying between $12 or $45 per editor for its digital whiteboard product.
"Adobe's greatness has been rooted in our ability to create new categories and deliver cutting-edge technologies through organic innovation and inorganic acquisitions," said Shantanu Narayen, Adobe's chairman and CEO, in a statement. "The combination of Adobe and Figma is transformational and will accelerate our vision for collaborative creativity."
The deal marks Adobe's largest acquisition since buying marketing automation software company Market in September 2018 for $4.75 billion. Adobe's last major acquisition was a $1.2 billion takeover of collaborative video editing and review software maker Frame.io in August 2021.
The company also reported $4.43 billion in third quarter revenue when it announced its earnings on Thursday. Adobe shares traded down 8.43% in premarket trading after its fourth-quarter forecast fell below analyst expectations.
Figma CEO and cofounder Field will continue to lead the company when the deal closes in 2023. Adobe forecast that Figma would double its annual recurring revenue to $400 million in 2022. Forbes reported that the startup generated $75 million in revenue in 2020.
[carousel_slide id='8496']
Advert Inquiries & Submission of News report or Articles
Articles and News Report: Info@ideemlawful.com or deemlawful@gmail.com
For your Adverts, Banner Placement, Publicity, Press Releases, Promotions, Special Reports, Featured Stories, Events Coverage, Conferences, Interviews, And So On.
Info@ideemlawful.com or 09093862098 (whatsapp only)