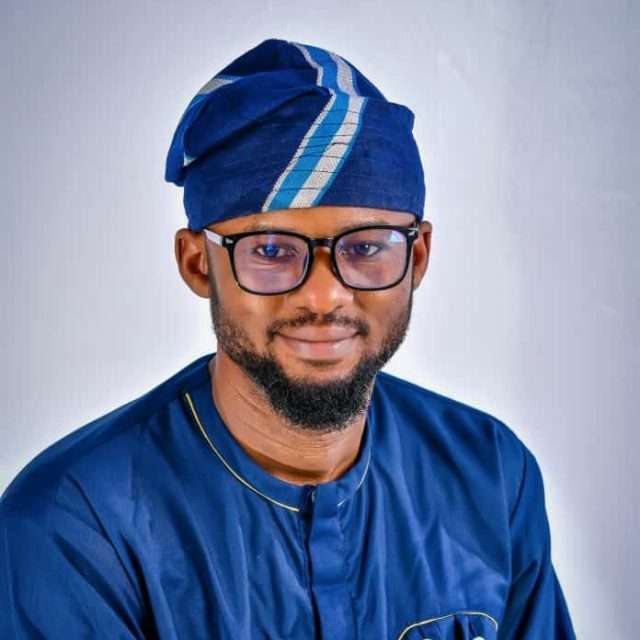 The Lagos state gubernatorial candidate of the Action Alliance party, Abdurrazaq Tope Balogun has commiserate with the families of the victims of Oniru collapsed building.
The unwanted incident which has claimed many lives happened during early hours on Sunday of a collapsed seven storey building at Oba Idowu Oniru Street, Lekki, Lagos State.
According to report, Six corpses including that of an elderly man have been recovered from the rubble as recovery efforts continue.
Some persons were sleeping in the seven-storey building under construction when the building collapsed around 3am on Sunday.
While some of the occupants escaped death, it was learnt that some other persons, who were unlucky, were trapped in the rubble of the collapsed building.
Tope Balogun, however condemned the continuous collapse of buildings that has claimed the lives of residents in the past few months.
In his official statement made available to iDeemlawful, continuous collapse of building is as a result of impunity from the part of the developers of those building whom were among the "untouchable elites"
Read full statement below:
PRESS STATEMENT ON THE REPEATED BUILDING COLLAPSE IN LAGOS STATE
It is with heavy heart I write to commiserate with the families of those that lost their lives and those trapped in the recent as well as previous building collapse in our dear Lagos State.
This particular collapse among numerous others that happened in recent times shows the level of damning evidence to support the action of the Commissioner for Physical Planning and Urban Development who resigned from the incumbent cabinet citing impunity from the part of the developers of those building whom were among the "untouchable elites".
It is regrettable that some individuals are allowed to become so powerful than the State agencies empowered to mitigate disaster that has to do with human life such that they illegally unsealed with recklessness the restraining order given by those saddled with such responsibility. Unfortunately, construction works were allowed to continue despite the life threatening situation such irresponsible action portrayed.
It is just a further confirmation of the ineptitude of the present government who once said some Forces beyond their control ordered the Lekki shooting sometimes ago.
It is hightime Lagosians looked well before they leap when the next opportunity presents itself in 2023.
We pray for the repose of the lost souls and hope this avoidable unfortunate incidence is put to halt in due course.
Tope AbdurRazaq Balogun
Action Alliance
Lagos State Governorship Candidate
[carousel_slide id='8496']
Advert Inquiries & Submission of News report or Articles
Articles and News Report: Info@ideemlawful.com or deemlawful@gmail.com
For your Adverts, Banner Placement, Publicity, Press Releases, Promotions, Special Reports, Featured Stories, Events Coverage, Conferences, Interviews, And So On.
Info@ideemlawful.com or 09093862098 (whatsapp only)