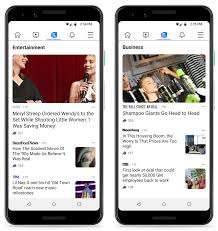 Wondering why you've been experiencing some issues when trying to update your Facebook lite recently, but it keeps alerting you that "You're using an unsupported version of Facebook lite, update to the latest version".
Around 8'o clock am on August 31,2022. Facebook released their latest version of Facebook lite so that it would be available for their users to experience the latest features they have for them. But unfortunately, Users have been experiencing different issues after updating their Facebook lite on PlayStore.
It happens that organizations/Businesses/Companies do have downtimes on their servers due to different issues like network issues, attack from hackers and others. But, as at the time of writing this news, their is no declaration from Facebook stating the cause of the issues their users are experiencing.
Moving to the vital part why the news was compiled . People have tried updating their Facebook lite on the PlayStore but ended up experiencing the same issue. Some tried clearing the Caches and Data of the app to ensure they have a fresh downloaded version of the Facebook lite but all in vain.
As at the time of writing this News, the only possible solution to this issues is shown below;
Firstly, when you open your Facebook lite app, it is going to alert a Notification displaying " You're using an unsupported version of Facebook lite, update to the latest version".
Then, Click on the upgrade button to began the upgrading and you will be redirected to a page. On the page, it is going to display different options of upgrading the app. But the only tested way to update the app successfully is clicking on "Download APK".
Lastly, After downloading the app ,you have to uninstall the old Facebook lite on your phone before you are install the new one on your download folder 📁📂.
But, one think you need to be vigilant of is, It is unusual of Facebook to provide that option of updating its app. They do provide the updated version of their app on PlayStore, we just have to take note of this part of it.
[carousel_slide id='8496']
Advert Inquiries & Submission of News report or Articles
Articles and News Report: Info@ideemlawful.com or deemlawful@gmail.com
For your Adverts, Banner Placement, Publicity, Press Releases, Promotions, Special Reports, Featured Stories, Events Coverage, Conferences, Interviews, And So On.
Info@ideemlawful.com or 09093862098 (whatsapp only)