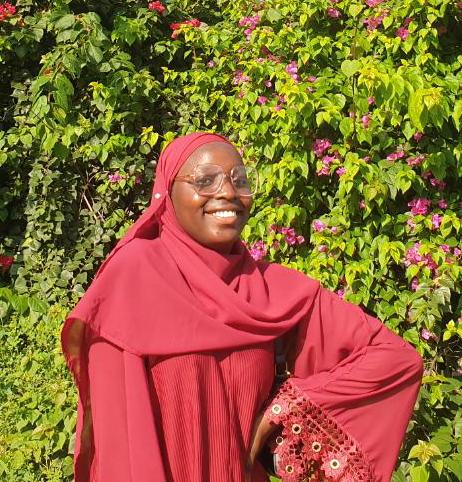 For every election cycle in Nigeria, women play second fiddle largely in part to the regular rhythm that hovers over us like a ribbon on a dog's neck; "a woman can not rule over us," has become a despicable line that reduces women to the barest in a high patriarchal society like Nigeria.
Women are not only underrepresented even as voters, but also in positions of authority. Private or public. This is in spite of the proven record women have demonstrated as administrators. As of September, last year, there were 26 women serving as Heads of State and/or Government in 24 countries, while only 21 percent of government ministers were women, with only 14 countries having achieved 50 per cent or more women in cabinets. Even when they are in government, they are often relegated to positions such as social welfare, state transport or aides to political office holders. The trend is not different in Nigeria where women are expected to play the traditional role of housewives. And in the language of the Nigerian president "belongs to the kitchen and the other room."
It's unsurprising that in the present administration, seven women are currently serving as ministers while others are merely presidential aides. Only eleven out of 109 senators and 13 of the 360 members of the house of representatives are women, representing just 4.4 percent representation in the current 9th National Assembly. And only four out of the 36 deputy governors are women. In most universities, which are simply a microcosm of Nigeria, women barely take active roles in campus politics. This trickle down effect suggests the appalling fate women are stuck in the country's political space. But to what extent would society keep sidelining women from politics?
[ALERT! 🔵]JOIN our Group to Receive latest News updates directly on your WHATSAPP.
[TAP HERE!!]
Structural barriers like discriminatory laws and institutions fog women's active participation in politics, United Nations resolution on women in politics submits. "Women in every part of the world continue to be largely marginalized from the political sphere, often as a result of discriminatory laws, practices, attitudes and gender stereotypes, low levels of education, lack of access to health care and the disproportionate effect of poverty on women."
For instance, traditional practises which view women's work in the home, especially in Northern Nigeria, prompt many parents to make gender biased decisions by prioritising male children over the females. This set the foundation for the dire challenges women face participating in politics. Also, poverty, unemployment, financial constraints and violence, all affect women's participation in politics.
Kavilla Custard
[NEW📢!]JOIN our Group to Receive latest News updates directly on your WHATSAPP!
[TAP HERE!!]
Nonetheless, women remain the largest untapped reservoir of talent in the country as they make up half of the Nigerian population. Girls and women have a right to engage in civil society, vote in elections, be elected to government office, serve on boards, and make their voices heard in any process that will ultimately affect them, their families, and their communities.
It's some months to the next general elections. And there are those that still think women are expendable and should cave in to the status quo. Investing in girls' and women's right to political participation is a necessary step to achieving global gender equality, as inclusivity has been recognised to be pivotal in modern democracy. Increased participation of women in politics has birthed many developmental projects and policies, bordering on economic growth, peace building, democratic consolidation etc.
On a panacea note, It is not changing into a lion that is hard; it is getting the tail of a lion. The roles of women in national development cannot be overemphasized. But one step to toeing the path of ensuring that women peak their potential is to educate the girl child. Just as Drew Fuast said, we must educate women because it is smart. We must educate women because it changes the world. The education of the girl child with a view to action makes a stronger and prosperous nation.
Apart, there is so much to unlearn and relearn. Customs and traditions that stifle the development of the girl child must be discarded. According to United Nations Children Fund (UNICEF), an estimated 22 million child brides live in Nigeria, representing 40 percent of all child brides in Africa. Religious and traditional leaders need to come to the realisation of the fact that women should not only be economically independent, but also have aspirations to pursue.
Lastly, the quote of women supporting women should not end on unrealistic stuff. Women should come out and vote for their fellow women as renowned British novelist, Sir William Golding, said, "women are foolish to pretend they are equal to men, they are far superior and always have been." All those strengths should be enforced on supporting each other in a productive way.
[carousel_slide id='8496']
🔎Follow Us On Our Social Handles🔍
```