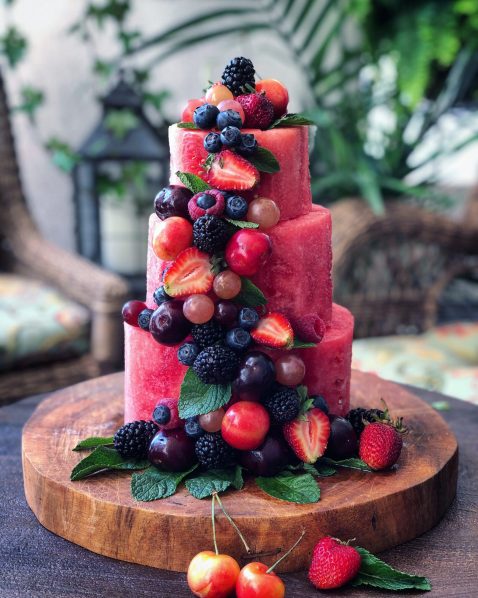 Using fruits to replace cakes is not something we see often. In Nigeria, many people are always willing to try out new recipes, especially if they are healthy. Watermelon cake is one recipe I tried and its taste is beyond my expectations.
INGREDIENTS
Watermelon (seedless)
Strawberries
Blueberries
Lemon juice
Apples (diced)
METHOD
Slice the fruits into thin slices and set aside (All except the watermelon).
Cut out 4¾ watermelon slices. Place one watermelon slice on a serving plate and top with fruits. Repeat until all layers of watermelon are topped with fruit slices.
NOTE: When cutting the watermelon slices, use a small plate as a guide). Also, to keep the cake together, use skewers all through the layers but do not forget to remove them before serving
[carousel_slide id='8496']
Advert Inquiries & Submission of News report or Articles
Articles and News Report: Info@ideemlawful.com or deemlawful@gmail.com
For your Adverts, Banner Placement, Publicity, Press Releases, Promotions, Special Reports, Featured Stories, Events Coverage, Conferences, Interviews, And So On.
Info@ideemlawful.com or 09093862098 (whatsapp only)