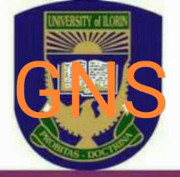 The management of University of Ilorin has reversed the earlier released GNS 111 results, iDeemlawful reports.
According to the information reaching us, "All GNS 111 results have been removed from the portal."
This was due to errors and inconsistency observed in the results.
Concerned students are implored to keep calm and hope for the best.
[carousel_slide id='8496']
Advert Inquiries & Submission of News report or Articles
Articles and News Report: Info@ideemlawful.com or deemlawful@gmail.com
For your Adverts, Banner Placement, Publicity, Press Releases, Promotions, Special Reports, Featured Stories, Events Coverage, Conferences, Interviews, And So On.
Info@ideemlawful.com or 09093862098 (whatsapp only)