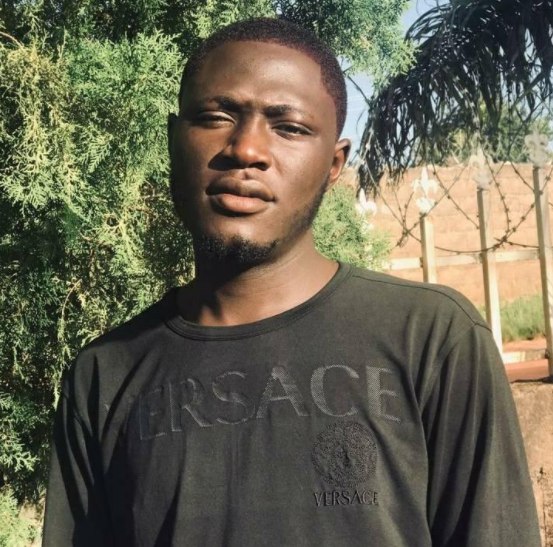 A student of Plateau State University, PLASU, Nanshak Christopher Moris, known simply as Chris has committed suicide after posting a suicide note on his Facebook page on Sunday.
Chris asked God to bless some people who stood by him while he was passing through odds of life. He then asked God for forgiveness.
"The world is a bad place," he added.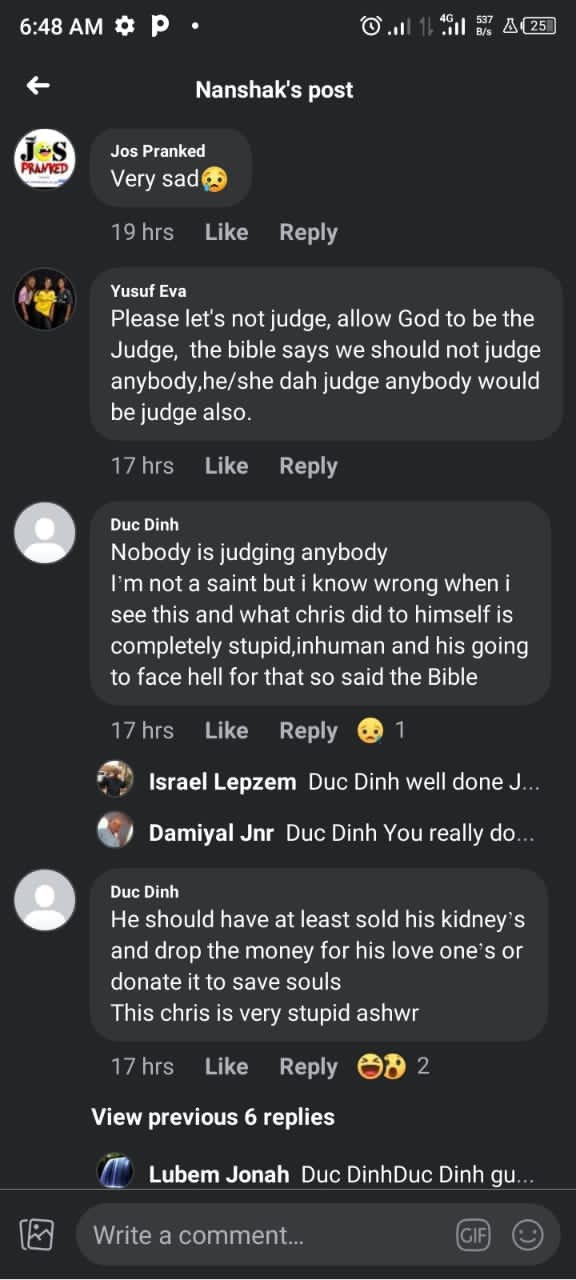 It later emerged that he took his life on Monday, Dec. 13.
Friends took to the comment of the post to reveal that Chris died after consuming a substance.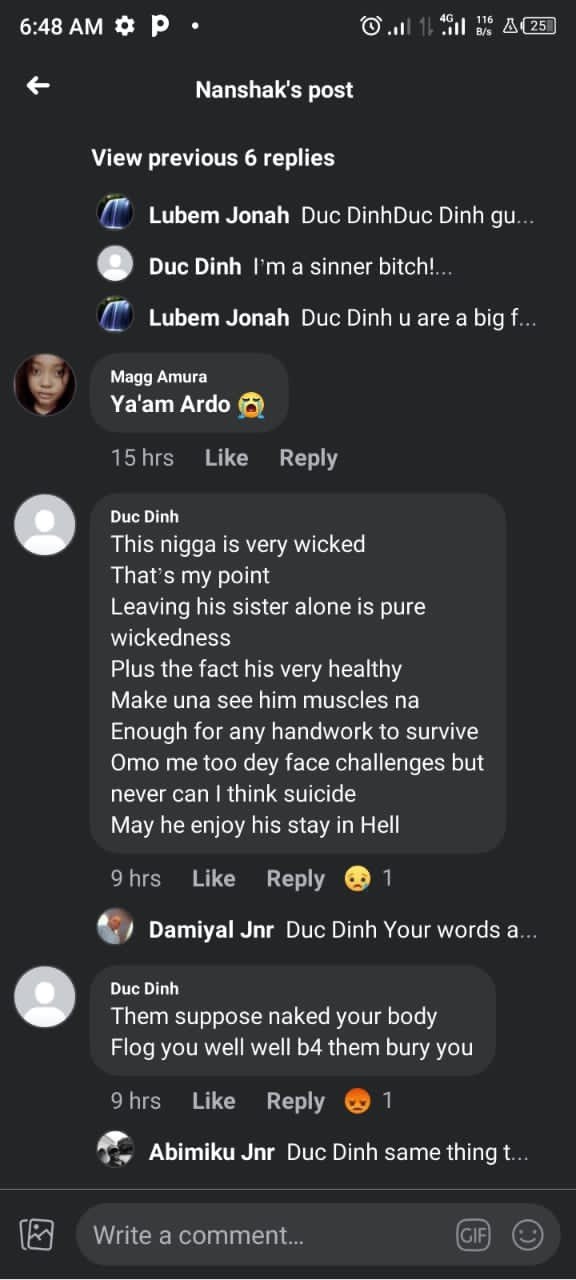 A photo of his body was shared by a friend as they mourned him. It shows him with a white substance at the top of his mouth. The deadly substance he allegedly consumed stained his white shirt.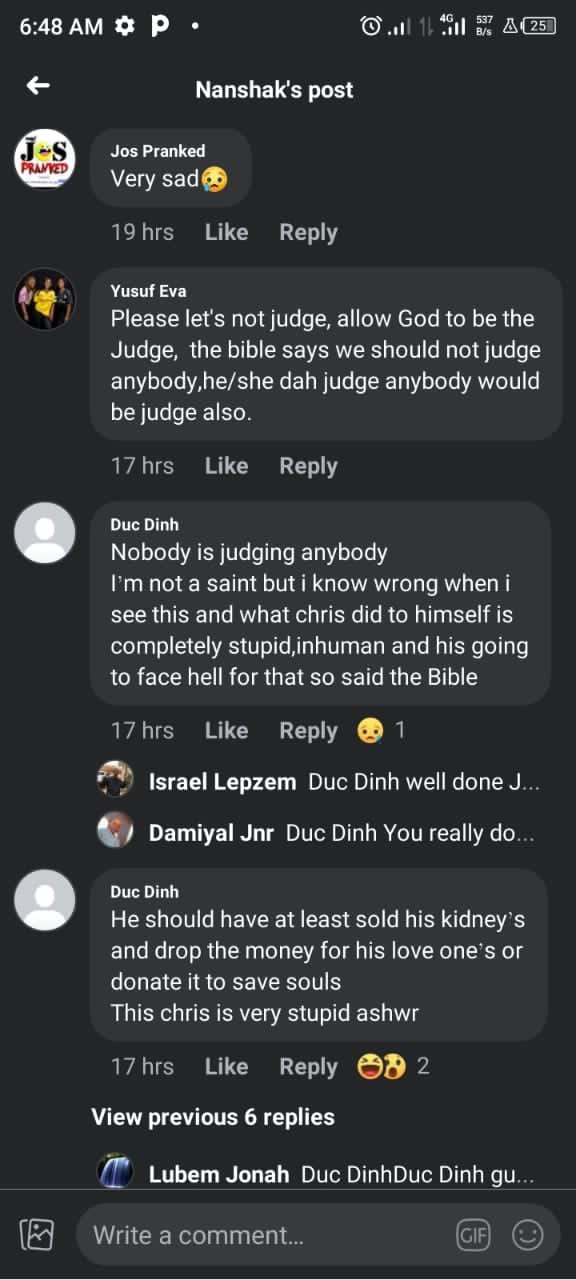 One "friend" was angered by Chris' action and made this known, calling out the dead man for leaving without thinking of his sister.
🔎Follow Us On Our Social Handles🔍
```