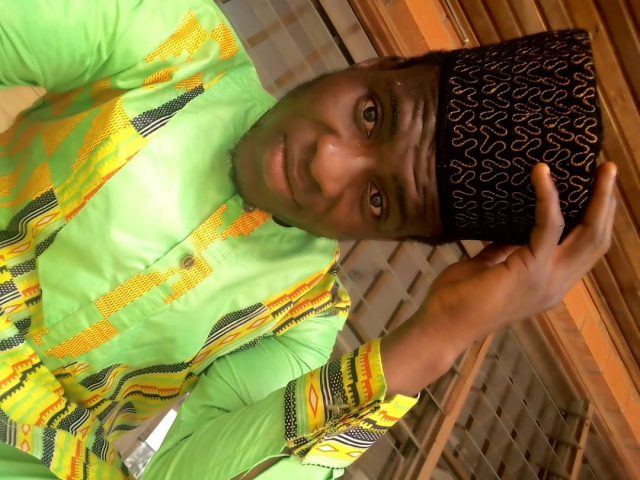 According to a popular saying "Education is the best legacy". The big questions are these : is education still the best legacy? Is education the key to success? Educational system of Nigeria does it worth striving for? And many more.
These questions keep coming up in the mind of students and non-students. Back to the history when the so-called education has it's indispensable values. When if you aren't educated, you are like an outcast in the society but let's look at it's situation today, the reverse is the case.
When the unlettered ones see those that are striving to be educated as those that are wasting their time on useless thing. This is majorly due to the fact that education in Nigeria is nothing to write home about. From the ministry level down to the students level.
[ALERT! 🔵]JOIN our Group to Receive latest News updates directly on your WHATSAPP.
[TAP HERE!!]
What is the percentage for educational sector in our National budget allocation? How much is actually being used? What is the standard of our schools and teachers? All these have contributed to the devalue of education in our society.
Do we still remember during the time of our late Obafemi Awolowo when education was totally free?
Kavilla Custard
[NEW📢!]JOIN our Group to Receive latest News updates directly on your WHATSAPP!
[TAP HERE!!]
Even though it was free, the tutees and the tutors never joke with it. Education was so crude then but the productivity is something that can't be eradicated in many years to come.
Among those who learned during the crude days of education in our immediate eviron is the likes of Prof. Akinwande Oluwole Babatunde Soyinka, known as Wole Soyinka, who is a Nigerian playwright, novelist, poet, and essayist in the English language. Who was awarded the 1986 Nobel Prize in Literature, the first sub-Saharan African to be honoured in that category. He was born into a Yoruba family in Abeokuta.
Another professor of repute is Aliu Babatunde Fafunwa. He was the first Nigerian Professor of Education. He was a Nigerian Educationist, Scholar and Former Minister for Education.
As Minister, he was in charge of the biggest school system in Africa and many more. All these people found education at the onset and they maximize it's advantages. Schools are very scarce and far away from home but that doesn't hinder them in achieving what they want. The fact that there are numerous school now and many teaching aids yet the performance level of students is still dropping drastically.
This problem can be traced to both the teachers and the students. The stipend allocated to the teacher is very minute to the extent that it can rarely cater for their needs and the level of encouragement is level low too which led to lackadaisical attitude in their work.
Most teachers now hardly prepare for their lessons before delivering the content which will lead to poor performance of the students. Due to the fact that teachers know that they haven't teach the students they are supposed to be taught, they encourage the student to pay for runs because it also a means of income for them.
Students of this contemporary time have many problems ranging from personal to societal problems. Students now lack self confidence, self esteem, self reliance, etc due to many reasons. Parents hardly pay attention to their wards reports in school, they don't care about what they faced in school or at home when they are alone which contributed to students' problems.
The habit of calling parent to partake in PTA meetings is now very low in schools both in public and private schools which reduces the parent-teacher relationship. So teachers don't know what the students are doing after school time while the parents don't know the behaviour of the children in school.
Peer influence also have greater impact of students because they want to belong, they want to feel among, they don't want to feel odd among their peers.
Due to the above reasons students have engage themselves in many vices like prostitution, cybercrime, looting and many more. The most prominent among the vices now is the cybercrime popularly known "Yahoo or yahoo plus".
Students are now engaged in this irrespective of their level of education vwith the belief that they are retrieving the money that colonial masters looted their forefathers. This belief led many into it because this belief made it look as if it a legit doing.
Many students have engage in this doing even secondary school students and those who have "cash out" oppress others and see them as useless fellows. They also imbibe bad indoctrination that " the money they are struggling to have after education is what they have gotten without going through many educational levels".
This also caused the lack of seriousness of students in their education. They don't want to go through stress before getting rich, but I as an educationist I do tell my students that their great different between a civil engineer and a bricklayer, an electrician and a electrical engineer and
a mechanical engineer from a mechanic. Though, their work are similar but they fill different position in the society. For instance, a civil engineer can be contracted a construction of bridge of forty million, the civil engineer will go ahead to hire some bricklayer that will do the labour work while he supervise the work. This illustration shows that a person who is dutifully and morally educated and certified can't be compared to an illiterate in the society.
These aforementioned problems has contributed greatly to the deterioration of education in Nigeria. Most students can defend their results or certificates because there are many hanky-panky in the course of achieving it.
When those of individuals are put into work, they tend to do it woefully because they lack technical know-how. From there corruption will emanate which will give rise to different social vices. So to trash out these issues there is need to educate and re-educate individuals irrespective of their educational background on the virtues of being a literate.
[carousel_slide id='8496']
🔎Follow Us On Our Social Handles🔍
```