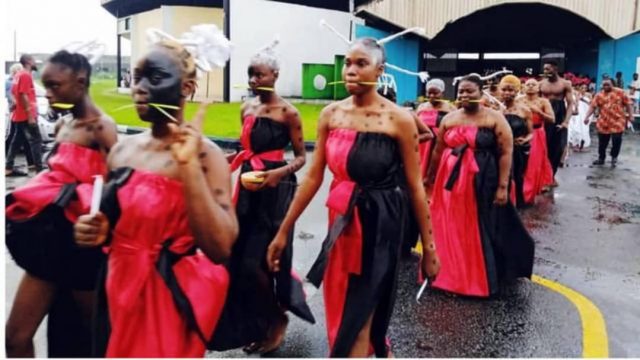 Rivers state University Theatre and Film Studies students Dressed Traditional during induction ceremony.
The dress code that is showcasing Traditional African society.
Head of Department of Theatre and Film Studies of RSU, Dr. Iloma Nyenwemaduka Richard said, the students are 100 and 200 level students displaying a contemporary performance through carnival display and also showing the traditional African Society to mark their induction ceremony.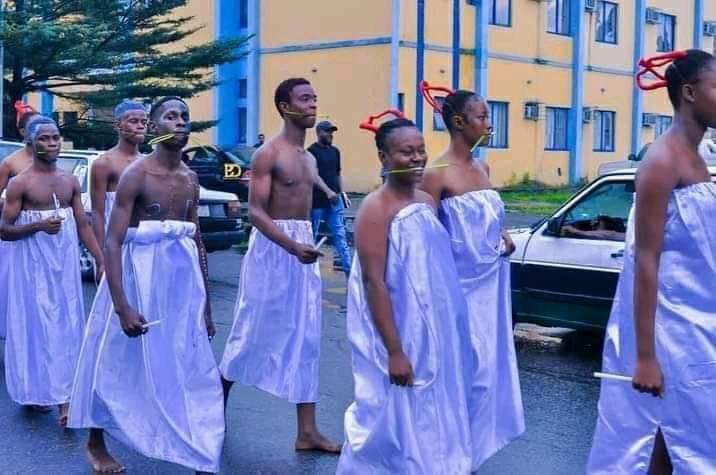 The department are just two years old. They were unable to do the showcase in the previous year because of the Covid.
They choose to merged both 100 and 200 level students.
According to Dr, Iloma, nothing strange in this, It has been their culture to dress in such manner to celebrate their induction. Dr. Iloma also said that the induction have formally make the students to become Thespians."
"Historically, the first actor in the whole world is a Greek man called Thespis. So we are trying to go back to the history."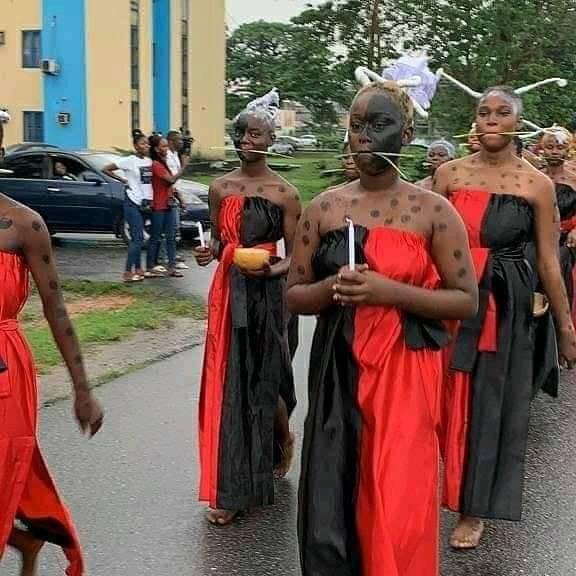 Dr. Iloma added that the practice of theatre arts require a lot of discipline, ethics and collaboration with other people.
So they should begin with the of students on how to cultivate the right attitude they will need for the productions as they continue with their studies and even after as professionals.
🔎Follow Us On Our Social Handles🔍
```