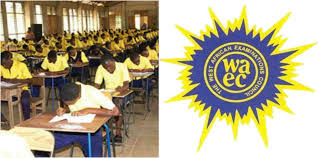 The Federal Government of Nigeria, through its Ministry of Education has mandated the Council to commence the capturing of National Identification Numbers (NIN) during the registration of its candidates.
To this end, Management has directed all Zonal Coordinators, Branch Controllers and Officers in Charge of Offices to sensitise all schools (Principals, Proprietors) Candidates and all stake holders in their areas of jurisdiction on this development.
For emphasis only candidates with National Identification Numbers (NIN) would be eligible to register for WASSCE (SC) or WASSCE (PC).
It is important that all stakeholders are sensitized early enough as registration for WASSCE (SC) would soon begin.Thank you.H. O. HASSAN (MRS)SDR (SED)FOR:SDR
Advert Inquiries & Submission of News report or Articles
Articles and News Report: Info@ideemlawful.com or deemlawful@gmail.com
For your Adverts, Banner Placement, Publicity, Press Releases, Promotions, Special Reports, Featured Stories, Events Coverage, Conferences, Interviews, And So On.
Info@ideemlawful.com or 09093862098 (whatsapp only)