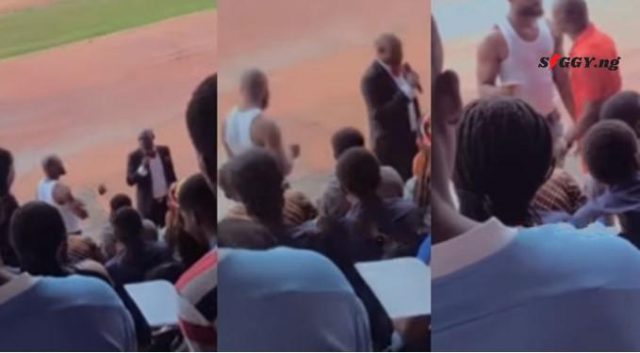 A shocking and dramatic incident at the University of Nigeria Nsukka, UNN, which involves a lecturer and student who appeared to be high on weeds.
As gathered by iDeemlawful, The lecturer was teaching students at the University stadium when the unknown student who was smoking weed walked up to the lecturer and offered it to him.
Students watched in disbelief as he kept offering the lecturer who declined.
Another student then walked to him and tried to get him to leave the environment as he was creating an dramatic scene.
As seen in the video below
[carousel_slide id='8496']
Advert Inquiries & Submission of News report or Articles
Articles and News Report: Info@ideemlawful.com or deemlawful@gmail.com
For your Adverts, Banner Placement, Publicity, Press Releases, Promotions, Special Reports, Featured Stories, Events Coverage, Conferences, Interviews, And So On.
Info@ideemlawful.com or 09093862098 (whatsapp only)