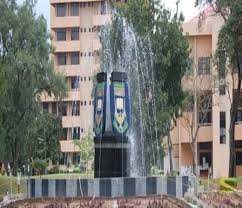 UNILORIN Student has beaten a lecturer to stupor.
A 400-level student of the Department of Microbiology, Faculty Of Life Sciences, University of Ilorin is reported to have beaten a lecturer to stupor.
The student, by his nickname known as Captain Walz, is a popular student in the school and reportedly didn't observe the compulsory Students Industrial Work Experience Scheme (SIWES), sought the lecturer's help.
The lecturer identified as Mrs Zakaria is the student's project supervisor.
Anonymous source said "Walz claimed he usually sees the woman (and some other people, his Level Adviser inclusive) in (his) dream trying to hunt (sic) him."
He then further proceeded to her office with the intention of beating her to death. "Earlier before that, he has been going to his LA's house at night to knock his door.
"He told the LA after he was nabbed that he would have killed him if he had mistakenly open (sic) the door in one of those days."
While at the security unit, he also mention (sic) some of his class mates as his target.
An eyewitness, while narrating the event said, "He Went to the woman's office to sought (sic) her help for his issue because he didn't do the SIWES."
"He entered the Woman's office and started banging the table, the woman abused him and he move (sic) closer to the woman and started slapping the woman."
The Woman tried to escape but he kept pursuing the woman, the lecturer ran into an office but Captain Walz broke the window and started punching her hardly.
"The woman was calling for help but people weren't around as the school just resumed on Monday."
While trying to escape, he pursued the woman till she fell down and had an (sic) head cut, he then strangle (sic) her till she was in coma."
In a series of videos seen by Publisher of iDeemlawful.
It was also confirmed that the student has been arrested by the school security and has been transferred to a police station.
Efforts to reach the Students' Union, Directorate Of Student's Affairs and Corporate Affairs Officer proved abortive as their lines were all switched off at press time
See videos below:
🔎Follow Us On Our Social Handles🔍
```