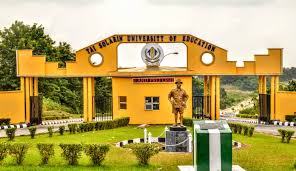 Following the meeting of the University Management with Committee of Provosts, Deans and Academic Directors (COPDAD), the University Management hereby directs the resumption of all academic activities for all levels on Tuesday, 9th November, 2021.
The second semester examination would resume on Wednesday, 10th November, 2021.
Students are advised to remain law abiding and peaceful as they return to the University for the conclusion of their examinations.
Please be guided accordingly.
Dapo Oke
Acting Registrar
🔎Follow Us On Our Social Handles🔍
```