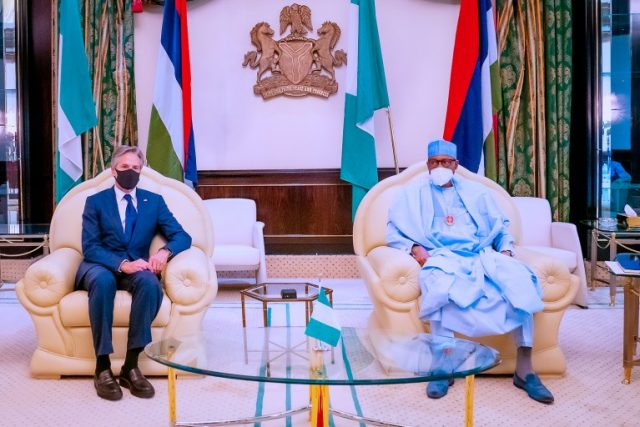 Nigerian President Muhammadu Buhari on thursday played host to United States Secretary of State Antony Blinken at the State House, Abuja,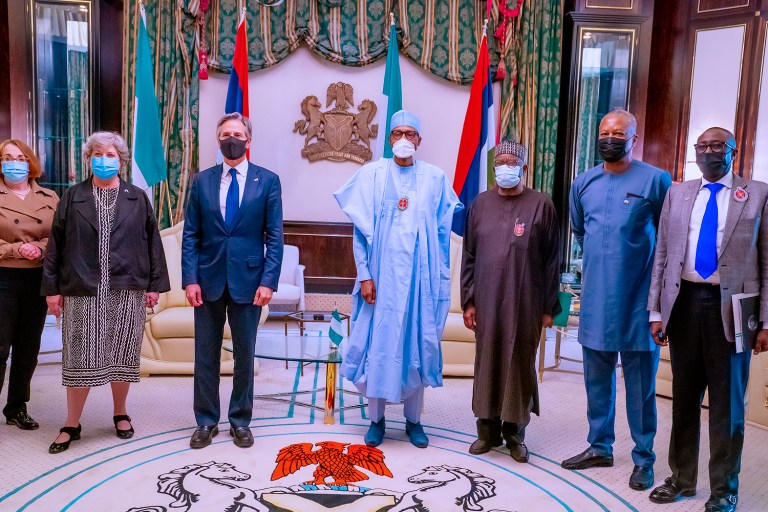 The US diplomat is on a three-nation tour of Africa and had first visited Kenya where he called for African-driven solutions to the continent's crises including the spiralling war in Ethiopia — where Nigeria's former president Olusegun Obasanjo has been leading mediation.
While touching on a whole range of issues, especially the report of the EndSARS probe panel, President Buhari said the Nigerian Government will allow the system to exhaust itself, and will, therefore, wait for pronouncements from state governments which set up panels to probe police brutality in the country.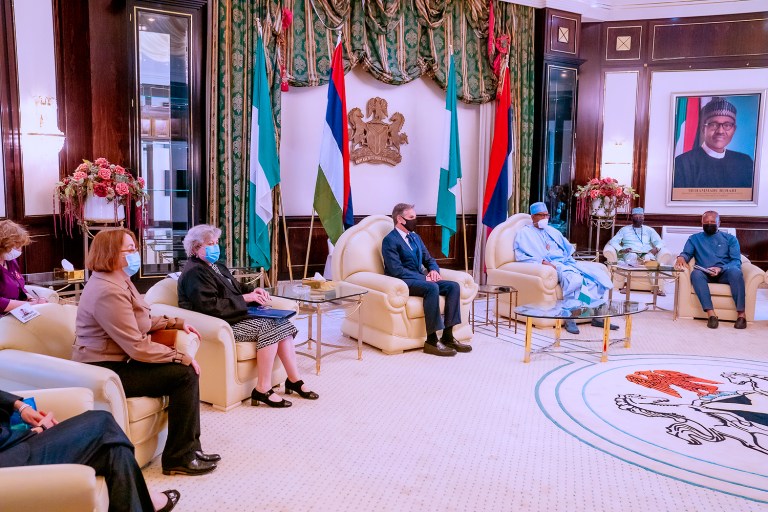 He said: "So many state governments are involved, and have given different terms of reference to the probe panels," .
The President added that "We at the Federal have to wait for the steps taken by the states, and we have to allow the system to work.
We can't impose ideas on them. Federal Government has to wait for the reaction of the states."
🔎Follow Us On Our Social Handles🔍
```