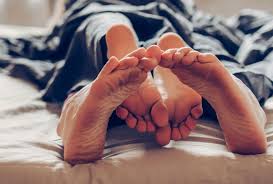 There have been mixed reactions online as a caucasian man who was the best man at his friend's wedding, captured the moment he walked in on his friend's wife "getting it with a bartender".
The lady identified simply as Nina was seen in the viral clip shared on Reddit, climbing off the mystery man's lap, while the man behind the camera asked her what she was doing.
He said: "What are you guys doing? Nina, what's going on here? Tell me what's going on." And the woman replied: "You know exactly what's going on here."
The man filming the encounter then stated that the other man is not Nina's husband, before telling the mystery man who he was.
He explained: "I'm James, I was the best man. This is Nina, this is my best friend's wife."
James then asked the other man if he was the bartender, to which he replied: "Not only, but yes." He then told the pair to "have a good night" before the 40-second video ended.
The man who filmed the encounter has now been hailed online for living up to his name.
One person wrote: "Hope her husband doesn't give her another chance. She will do it again and he will never trust her. Dump her."
While another said: "Good for the groom's best man finding out. Hopefully, the dude leaves her with nothing but her regrets.
"And a third posted: "This makes me so sick to my stomach. So sad, hope the groom has healed and found someone truly loyal if that even exists in this world now."
The video went viral again, several years after it was originally posted in 2014.
When the clip was first posted online, it was revealed that Nina had been married to her husband for just 18 months when the incident occurred and he has since dumped her.
It came with a caption which read "After finding out, the husband went home, took the car, took her ring, and told her she had until the end of the day to move out."
[carousel_slide id='8496']
Advert Inquiries & Submission of News report or Articles
Articles and News Report: Info@ideemlawful.com or deemlawful@gmail.com
For your Adverts, Banner Placement, Publicity, Press Releases, Promotions, Special Reports, Featured Stories, Events Coverage, Conferences, Interviews, And So On.
Info@ideemlawful.com or 09093862098 (whatsapp only)