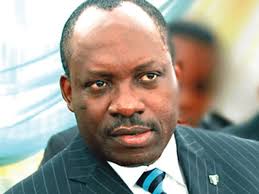 The governor-elect of Anambra state, Professor Charles Soludo, has been sued for allegedly providing false information in the affidavit (Form EC9) he submitted to the Independent National Electoral Commission (INEC).
Soludo, the deputy governor-elect, Onyeka Ibezim, the All Progressives Grand Alliance (APGA) and INEC are defendants in the suit filed by Adindu Valentine and Egwudike Chukwuebuka at the Federal High Court in Abuja.
The plaintiffs want the court to disqualify Soludo on the grounds of the alleged false information.
In the suit marked: FHC/ABJ/CS/711/2021 they claimed that Soludo indicated, in the affidavit, that he was contesting the Aguata 2 Constituency seat when, in fact, he was contesting the Anambra governorship seat.
The Federal High Court, however scheduled judgment for Tuesday, November 30.
It was gathered that Justice Taiwo Taiwo chose the date on Tuesday after lawyers to parties made their final submissions.
In their final submission, plaintiffs' lawyers, A. O. Ijeri and Kelvin Okoko argued that having indicated the wrong seat he was contesting, Soludo supplied INEC with false information, violated extant legal provisions and ought to be disqualified.
However, the lawyer to APGA and Soludo, Onyechi Ikpeazu (SAN) argued that the suit was without merit and that the court lacked jurisdiction to hear it.
Onyechi contended that error in an affidavit cannot be a basis to disqualify a candidate from an election, noting that the false information contemplated in Section 31 of the Electoral Act was criminal in nature. He further argued that the false information claimed by the plaintiff was not among the grounds stated in the Constitution for the disqualification of a candidate.
Meanwhile, Senator Victor Umeh, former national chairman of the All Progressive Grand Alliance (APGA), has said his party is ready to confront the All Progressives Congress (APC), governorship candidate, Senator Andy Uba, in court.
Victor Umeh was reacting to Uba's statement that he was robbed of his mandate and that he would do everything possible to reclaim his mandate in court.
Interestingly, Senator Andy Uba who came third in the just concluded election, is claiming he won the election, while Valentine Ozigbo of the Peoples Democratic Party (PDP) who came second has since congratulated the governor-elect, Professor Chukwum Charles Soludo.
Speaking on the development at his country home, Aguluzigbo in Anaocha Local Government Area of the state, Umeh said APGA's lawyers are fully prepared for the legal challenge.
The Nigerian Tribune quoted him as saying:
"Is he going to court to challenge the Independent National Electoral Commission (INEC) that announced the winner or security agencies deployed to protect lives of Ndi Anambra?
"The election took place in all the 21 LGAs in the state and he didn't win any council area, so what is he going to court for? "
The outcome of the election was a true reflection of what Anambra people want. Anambra people didn't give Andy Uba any mandate. They wanted Soludo, and they voted for him massively.
"We are used to such cases. I've been in politics for more than 20 years now, so APGA is not afraid of going to court with Andy Uba.
"Nothing will make Anambra people vote for a party that has nothing to offer. Nigeria's Judiciary is not an undertaker.
"Please tell him, we're waiting for him in the court. Anambra is not Imo state, where a candidate who came fourth in election suddenly became a governor."
[carousel_slide id='8496']
Advert Inquiries & Submission of News report or Articles
Articles and News Report: Info@ideemlawful.com or deemlawful@gmail.com
For your Adverts, Banner Placement, Publicity, Press Releases, Promotions, Special Reports, Featured Stories, Events Coverage, Conferences, Interviews, And So On.
Info@ideemlawful.com or 09093862098 (whatsapp only)