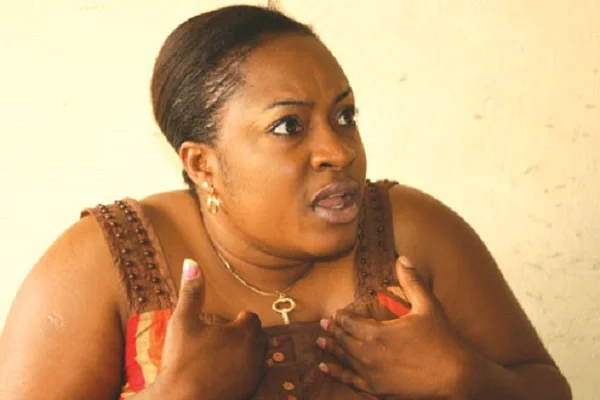 Nollywood personalities who attended the meeting had jointly given their affirmation after Mr Ibu, a comedian, and Harry Anyanwu, an actor, endorsed the former Lagos governor's bid to contest for president in 2023.
Foluke Daramola says she didn't endorse Bola Tinubu for the 2023 presidential elections.
The actress was recently at an event where a banner reading "South West Stands with Asiwaju Bola Tinubu" was displayed on the wall.
The move had stirred up backlash on how politicians leverage the fame of entertainers to advance their campaigns.
But contrary to footage from the event, Daramola made a video of herself where she denied endorsing Tinubu.
Foluke claimed the purpose of the visit was to campaign for peace and unity and not to endorse the politician.
"I've been receiving a lot of horrific comments. Maybe I need to set the record straight," the actress said.Advertisement "What we went to do yesterday had nothing to do with politics. We are in a group that is advocating peace and unity in Nigeria. While I'm a member of APC, we didn't go there to endorse Asiwaju for president.
"And it was not a Nollywood thing. I don't know where this is coming from. I was not paid for this."It was meant to be a peace and unity campaign. Please, don't let us get it twisted. Let's be guided."
Earlier, Mr Ibu had similarly reacted after his endorsement of Tinubu prompted allegations of duplicity
🔎Follow Us On Our Social Handles🔍
```