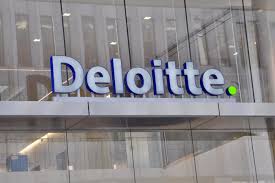 Deloitte is the largest private professional services network in the world. Everyday, approximately 312,000 professionals in more than 150 countries demonstrate their commitment to making an impact that matters.
Our West Africa practice serves multinationals, large national enterprises, small and medium-sized enterprises and the public sector across Nigeria and Ghana.
In Nigeria, Deloitte is one of the leading professional services firms, specializing in providing Audit, Tax, Consulting, Risk Advisory and Financial Advisory services.
We serve clients in a variety of industries from financial services, consumer, telecommunications, media & technology, energy resources & Industrial and government and public services.
[carousel_slide id='8496']
Advert Inquiries & Submission of News report or Articles
Articles and News Report: Info@ideemlawful.com or deemlawful@gmail.com
For your Adverts, Banner Placement, Publicity, Press Releases, Promotions, Special Reports, Featured Stories, Events Coverage, Conferences, Interviews, And So On.
Info@ideemlawful.com or 09093862098 (whatsapp only)