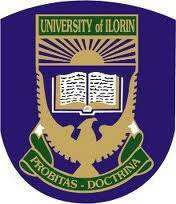 *Unilorin holds matriculation ceremony
University of Ilorin, Ilorin eventually held matriculation ceremony for its new intakes after several postponements . The Matriculation ceremony and the order of program were announced on 24th of September, 2021.
The event that was held at the University's main auditorium, yesterday Wednesday 29th September, 2021. The students procession was observed by students in their academic gown faculty by faculty.
It was gathered that the Registrar had invited the Vice Chancellor, Pro Abdulkareem Sulyman Age to deliver his matricualion welcome address wherein he charged the fresh students to make use of the golden opportunity in their hands judiciously.
Matriculants were asked to rise and have their oath taking which was anchored by the Registrar.
The campus was so clumsy and crowded as the Matriculants' guardians/parents, relatives, friends, well wishers, photographers, etc came to witness the occasion that there was scarcity of commercial transport vehicles.
One of the students who spoke with our correspondents shared his experience about the Matriculation ceremony.
 She said " The vice Chancellor addressed us and there was a particular dean of a faculty who anchored our oath taking. There was also this thing that really amazed me and I wish to be part of them. It's those scholars. When they came into the auditorium, each and everyone of us was standing so my head swelled up. That's the part I enjoyed most."
"Actually I enjoyed everything because through the ceremony I knew more about the school. I didn't even know the school anthem so I wasn't able to sing it. They also discussed dress code, being disciplined, making our parents/guardians proud, whatever we're doing here must the centred on academic activities so anyi other thing outside academics should be given less concern."
We noticed that many students were not admitted into their preferred department as the students were sharing their admission process experiences.
One of the matriculants, Ajeyomi Mercy, while addressing iDeemlawful News, said "Actually in the beginning I want nursing but when I checked the departmental cut off I realised I didn't meet the cut off and I'm interested in Agriculture. So I changed to Agriculture."
"I was applying for Lautech before. It was one of my sister that's currently a student here that encouraged me to choose unilorin. Then, I eventually got an admission. This was my first attempt to choose unilorin."
"I have written UTME twice. The first one I chose university of Ibadan and I had 190 in my UTME but I didn't meet the cut off so I wasn't admitted. It was not useful because my WAEC results were not so good then. This UTME I have 203.
I like the course I'm studying now." she added.
Mathew Asipa said,
"I applied for criminology and was given history and international studies. I'm happy with it because it's related to my preferred course"
Azeezat Jibodu also said, " This would be my second attempt to apply for admission choosing unilorin though I was given admission in my first attempt. It was because I wasn't aware on time that I had been offered admission so I couldn't meet up with the deadline for the payment of acceptance fees."
"The payment actually closed a week after. I was given Biology Education and I had 206 in my UTME though I chose Nursing. As for this my second attempt I had 211 in UTME and I chose microbiology but I was given Agriculture. I'm happy to be here."she stated.
According to further findings, Some students were given their preferred courses.
Jesutofunmi Adeolu said, "I'm from Ibadan. I chose agriculture and I was given agriculture. I chose the course because I have passion for it. I like this institution because of the people whom I have seen that are Currently studying there and those that have graduated"
Some students were admitted into 200level via direct Entry.
One of the Direct entry students, Shukrah Omowumi, said " I have second class upper division in Accounting from the Kwara state Polytechnic, Ilorin. I applied for direct entry and I was admitted to study my preferred course. I love this institution. It's interesting to be here. I'm from Aboto, Asa local government Area, Kwara State "
Ogunbiyi Hashim reports
[carousel_slide id='8496']
Advert Inquiries & Submission of News report or Articles
Articles and News Report: Info@ideemlawful.com or deemlawful@gmail.com
For your Adverts, Banner Placement, Publicity, Press Releases, Promotions, Special Reports, Featured Stories, Events Coverage, Conferences, Interviews, And So On.
Info@ideemlawful.com or 09093862098 (whatsapp only)