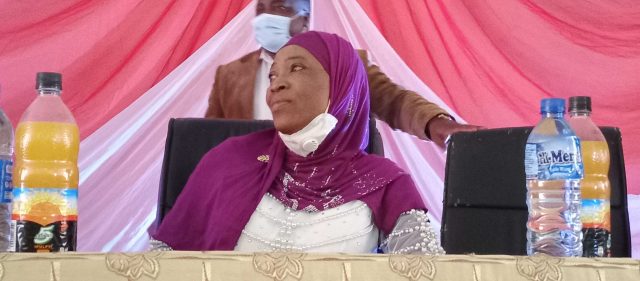 Theophilus Silas a 500l student read congratulatory messages from different chambers and associations in the faculty.
Amongst the in between events is the NAMLAS (National Association of Muslim Law students) who also presents a poetry rendition in honour of PROFESSOR NIMAH MODUPE ABDULRAHEEM in both English And Arabic Language.
Afterwards the citation for Mrs. Ronke Adeyemi was read by another LSSite which called for a full standing ovation.
She was duly represented by Mrs. Gloria Okoduwa
She explained that Mrs. Ronke was unavoidably absent on an official assignment
[carousel_slide id='8496']
Advert Inquiries & Submission of News report or Articles
Articles and News Report: Info@ideemlawful.com or deemlawful@gmail.com
For your Adverts, Banner Placement, Publicity, Press Releases, Promotions, Special Reports, Featured Stories, Events Coverage, Conferences, Interviews, And So On.
Info@ideemlawful.com or 09093862098 (whatsapp only)